French Chateau Style Custom Home Floor Plans
French Country styles include both the French provincial styles, reminiscent of grand estates found in the French countryside, as well as more modest French country farmhouses. French Country exterior veneers often feature stone, brick, stucco or a combination of all three, and often have arched windows and gables, as well as French doors. The roof lines of these homes are usually a steeply hipped style or have clipped gables, and the front entry will almost always feature a small porch.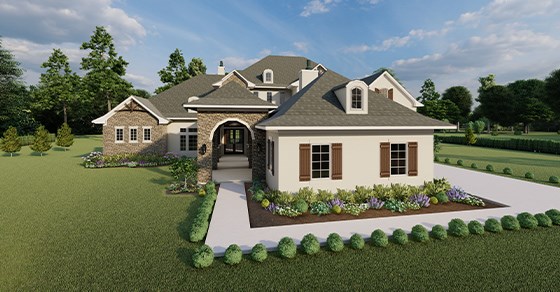 French Country Chateau

Bedrooms: 4 | Bathrooms: 4.5
5858 Sq.Ft.
Details
Can't find what you're looking for?
Explore our custom home options.  From the initial concept and conversations, down to the last light bulb, we work with our clients to create homes that they love.
Go Custom