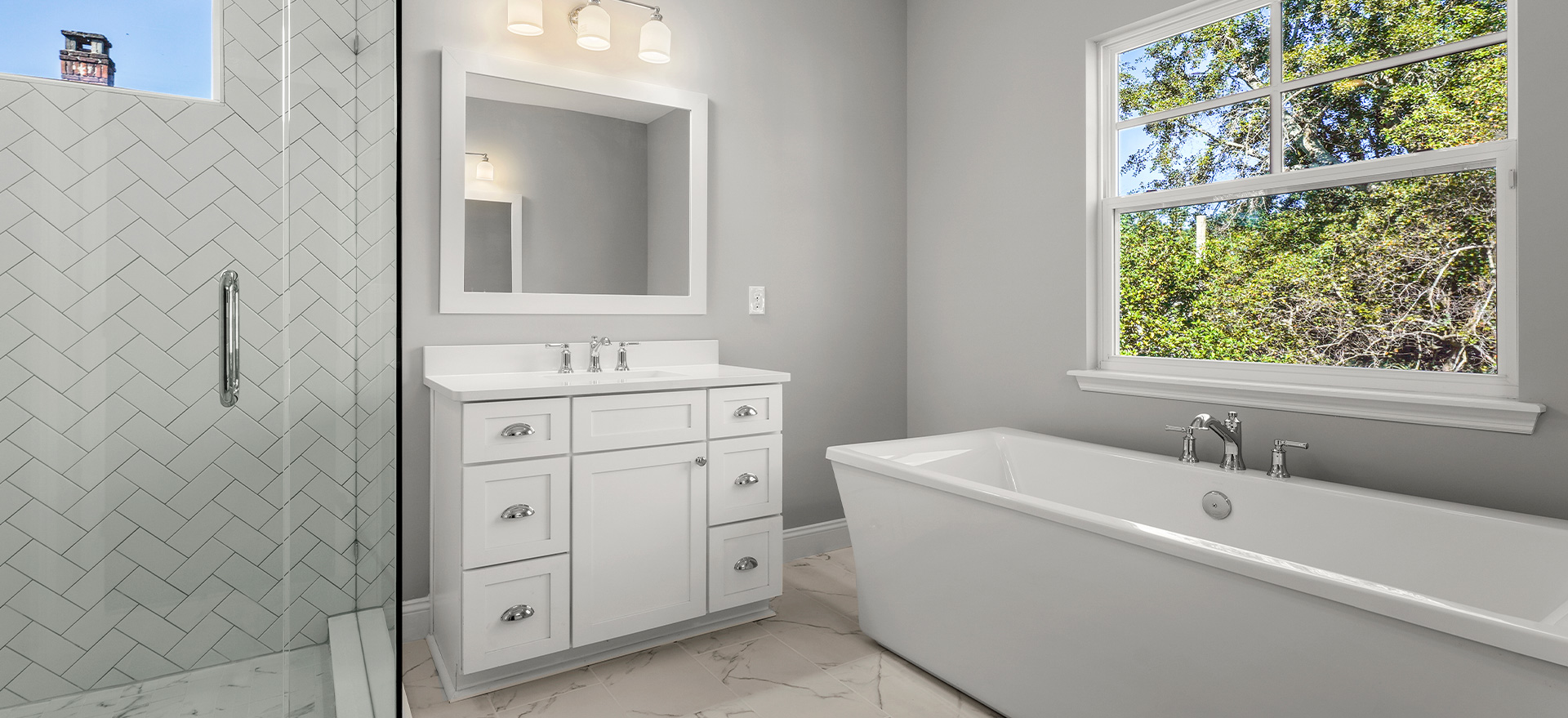 Imagine
Let's dream together. This is where the process begins. Lean on decades of experience and let us guide you through the conversations about your dream kitchen, the spa-like bathroom that you have always wanted, gathering spaces for your family and friends and outdoor living for the perfect Florida lifestyle. This is the stage for us to imagine what your new custom home could look and feel like, whether it's kicking up your feet to relax or just floating in your new custom pool.
Design
Our architectural design team will work closely with you to listen and then begin to turn your dreams and ideas into the start of something very real. The floor plan, flow and layout begin to come together on paper based on our collaborative conversations and your personal ideas. Whether we begin with a concept, or start from scratch for a one-of-a-kind dream home, we will work together to meet your personal design needs.
Build
From concept to reality…this is where the dream becomes reality. Starting with concrete, then lumber and on to drywall and paint, then your own custom cabinets and countertops, tile, paint colors and flooring, the build process takes your concept from house to home.
Live
Welcome home. Our team at Collins Builders takes immense pride in handing you the keys to your beautiful new custom home. It's time to live, relax and enjoy the reality that all started with just a dream. We are thankful for the opportunity to be a part of your lives and wish you joy and happiness in your home for years to come.
Virtual Rendering Services
Bring Your Custom Home to Life with Virtual Design Services
You're "virtually" home with Collins Builders' new 3D services. You no longer need a great imagination to envision your new custom home from a black and white floor plan. No more waiting for construction to begin to show off your home to family and friends. Walk through your new home room-by-room and see how the spaces will work for your lifestyle. Experience the morning view from your back patio overlooking your custom pool. Services include full exterior renderings or full/partial interior renderings. Call us today to learn more!
LEARN MORE
Testimonials

"Truly Pro's at what they do"
We would like to thank Collins Builders for the beautiful home that they have built for us and they were very professional and knowledgeable builder they kept us well-informed each phase of the project in meeting all deadlines in order to maintain the schedule of the build on time and on budget. The Quality of their Workmanship is Outstanding we could not have found a better builder then Collins Truly God sent Collins Builders as a Blessing to us for the building of our new home and each member of their team was always very professional and courteous at all times they are Truly Pro's at what they do. Thank you Collins Builders!
Ricardo Gloria Barksdale
View Project