There are so many beautiful gray colors that we see right now in cabinetry, flooring, countertops, wood tones, and textiles. These grays range from warm greige to silvery blue and are a timeless choice to incorporate into your design scheme. As we work thru the selection process with our clients, we look at the undertones in the gray items that they have chosen and determine which paint colors will work best. As a neutral, gray blends with almost anything, and choosing the right gray for your walls can really tie the entire look together. Below are our top 5 gray wall colors to consider for your new home.
Repose Gray. Sherwin Williams 7015 Repose Gray is the most popular wall color for our clients. This is a very true color gray with slight undertones of brown. It is a cool gray that pops nicely against white trim for a clean look. With a reflective value of 58 is a mid range hue that will give you a more saturated color on the wall. Repose Gray is the perfect gray for kitchens with white cabinetry and a marble look countertop.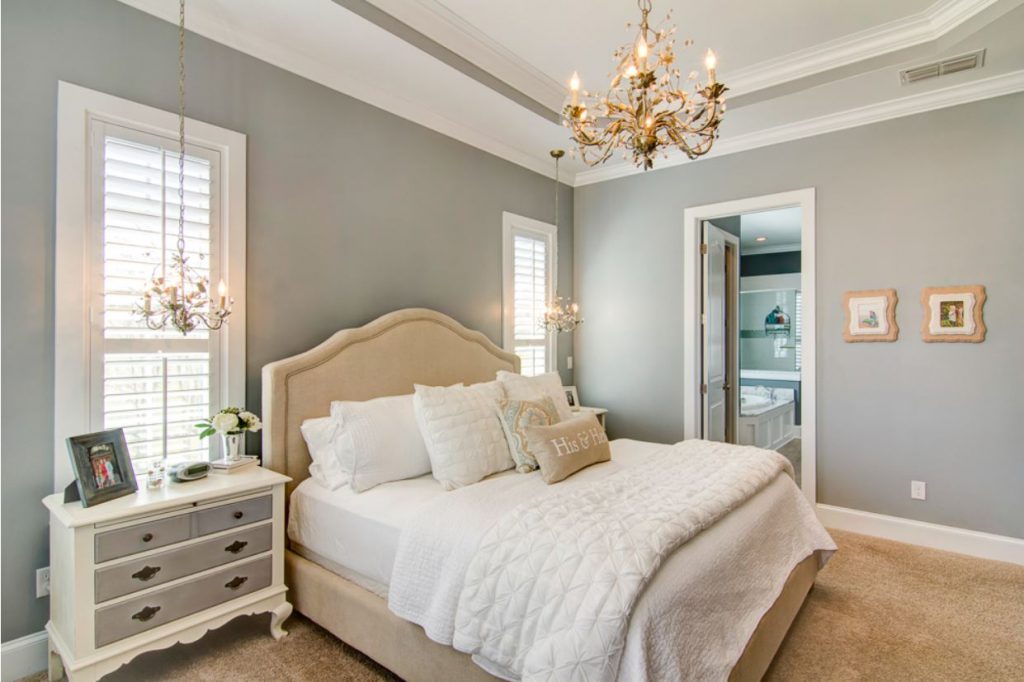 2. Agreeable Gray. Sherwin Williams 7029 Agreeable Gray is the second most popular gray we see. This gray has a strong brown undertone and is a warm greige (gray/beige). Similar in hue to Repose Gray, this beautiful color gives a nice depth of color to the wall. Agreeable Gray works well with gray wash wood tones and flooring. This color is the perfect neutral to blend both cool grays and warm tans from your furniture, allowing you tons of design flexibility.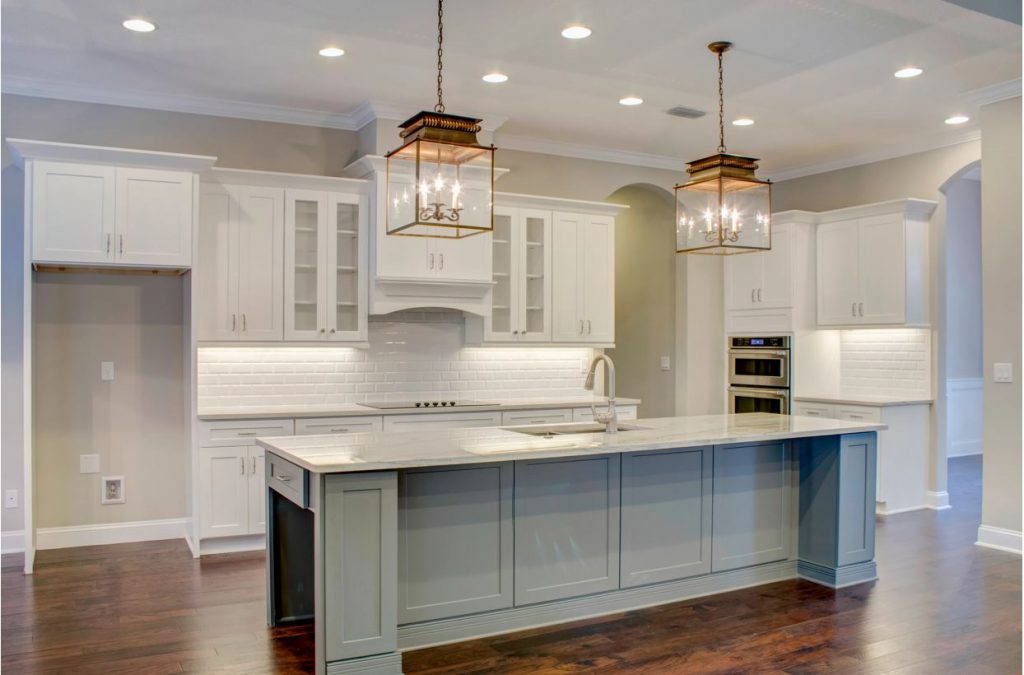 3. Lazy Gray. Sherwin Williams 6254 Lazy Gray is a beautiful silver gray with blue green undertones. This gray works well with the dark ocean blue colors we are seeing in cabinetry and fabrics, and is a wonderful choice for coastal or modern design schemes. It pairs nicely with black accents and cool tones, and is particularly striking against crisp white trim or subway tile.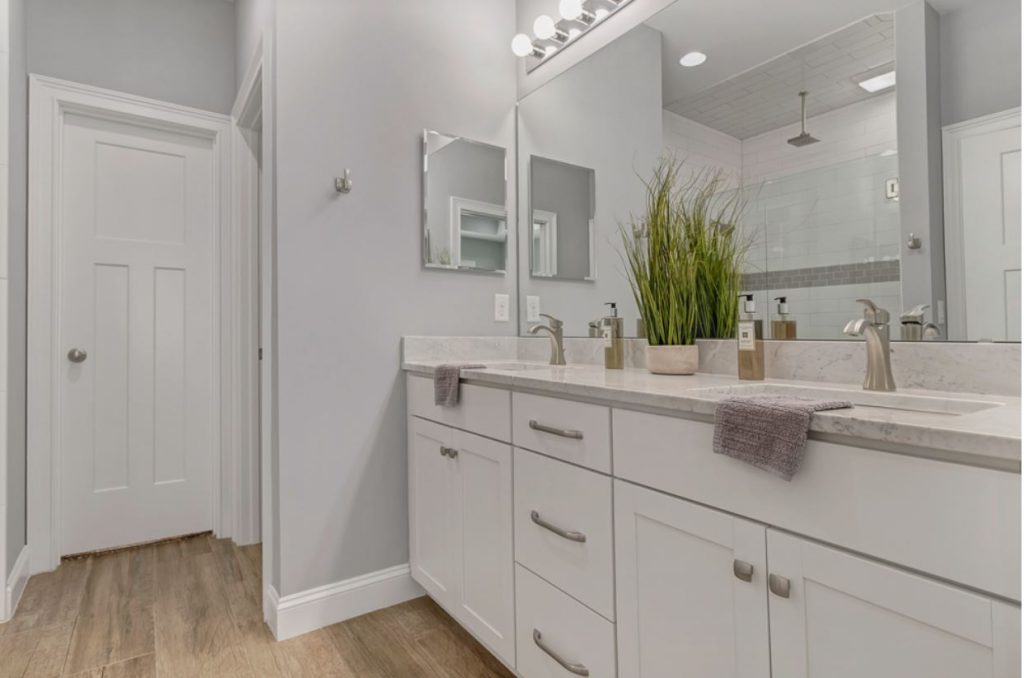 4. Alpaca. Sherwin Williams 7022 Alpaca is another popular warm gray with strong brown undertones. This soft greige has more tan than Agreeable Gray, and as such is a great choice for keeping wood flooring and cabinet choices from feeling too warm. Alpaca blends beautifully with stained stair treads and warmer quartz choices like Aria. For clients who wish to bring just a hint of gray to their design, Alpaca is a perfect choice.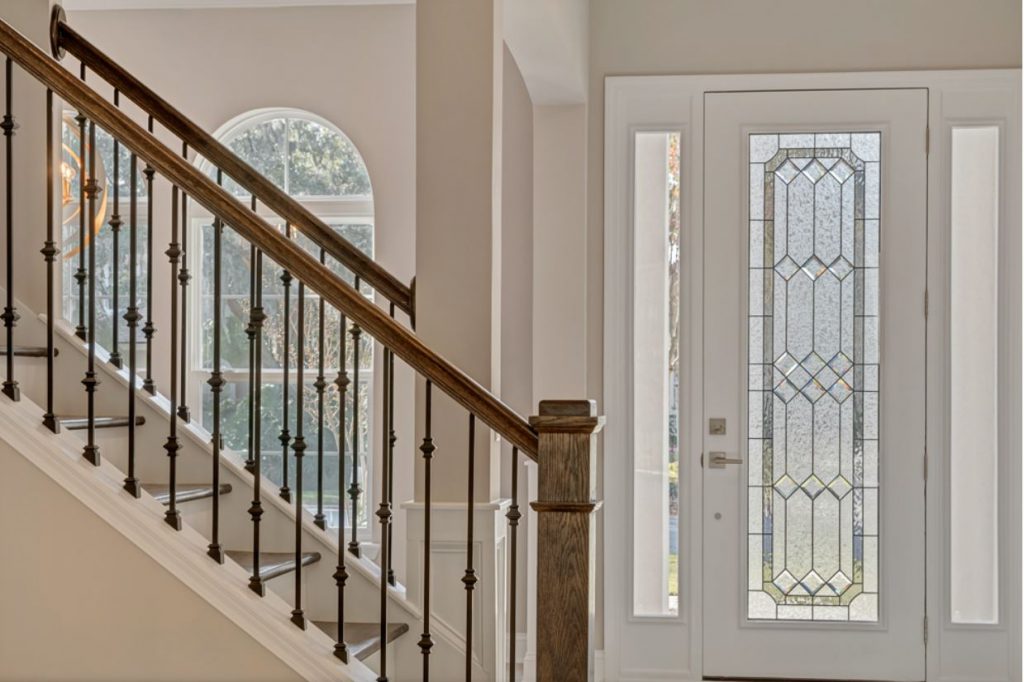 5. Crushed Ice. Sherwin Williams 7647 Crushed Ice is the lightest of the grays on our list. As a soft, pale silver, this color creates a light and airy feel to any room. Crushed Ice has a warmer undertone that balances nicely against white cabinets and woods equally. This color is an excellent choice for a modern farmhouse design scheme as it is light enough to blend rather than compete with your other design elements, but the white shade lends sophistication to the space.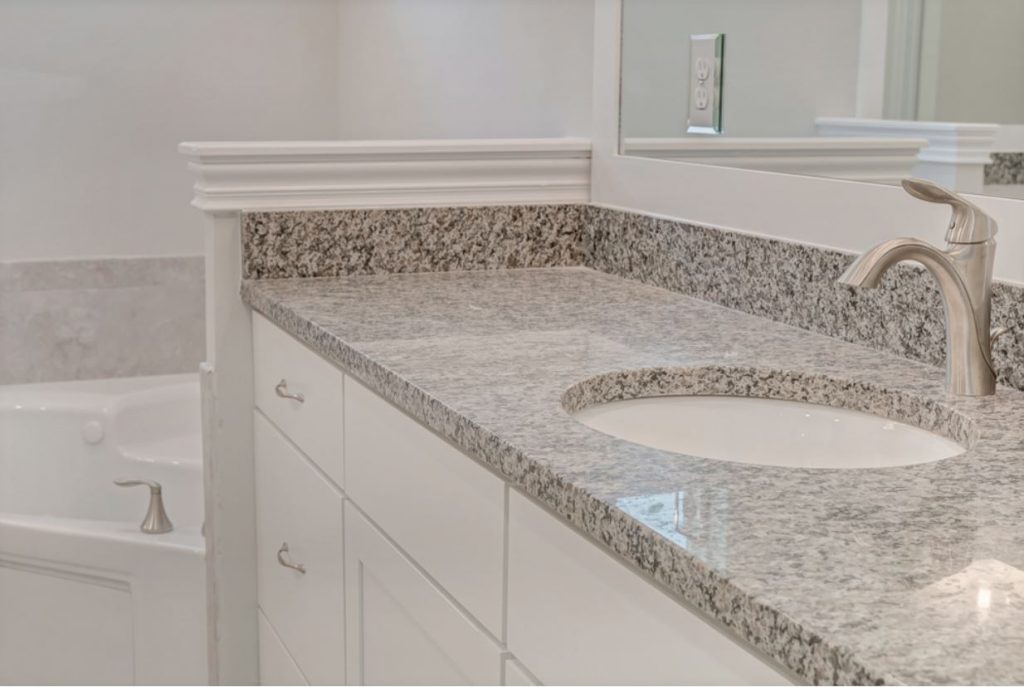 No matter what your design scheme, there is a gray that will complement it beautifully. We can't wait to help you choose the perfect one for your new home!