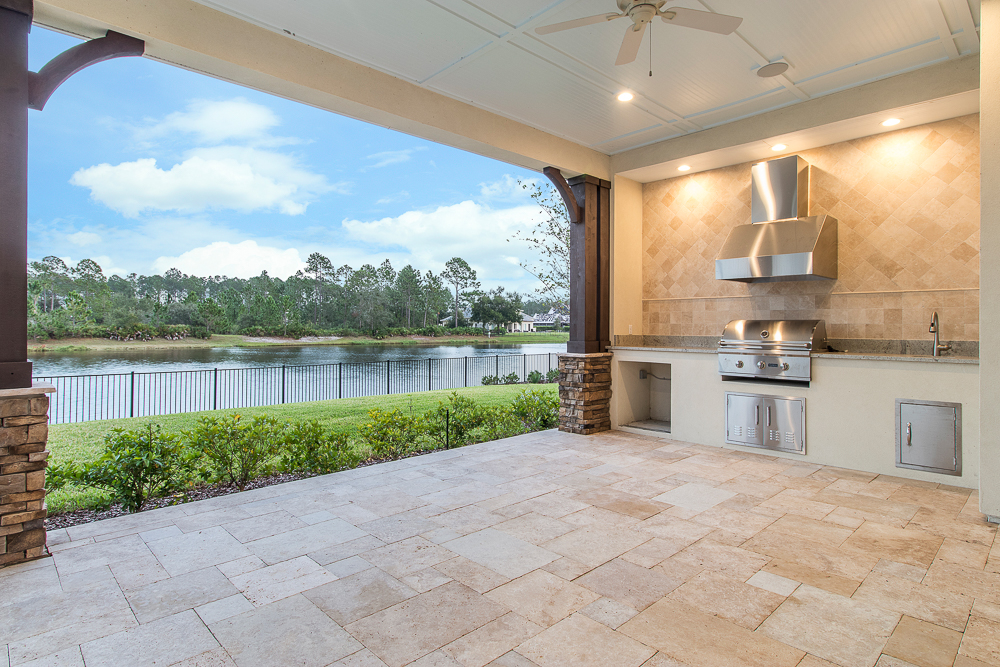 A summer kitchen is a grilling and food preparation area outside, usually on a covered porch. At Collins Builders, we custom design the layout and materials for our clients to build a summer kitchen that functions for their families' outdoor lifestyle. There are several popular items you might want to include in your new grill area, depending on how you cook and entertain.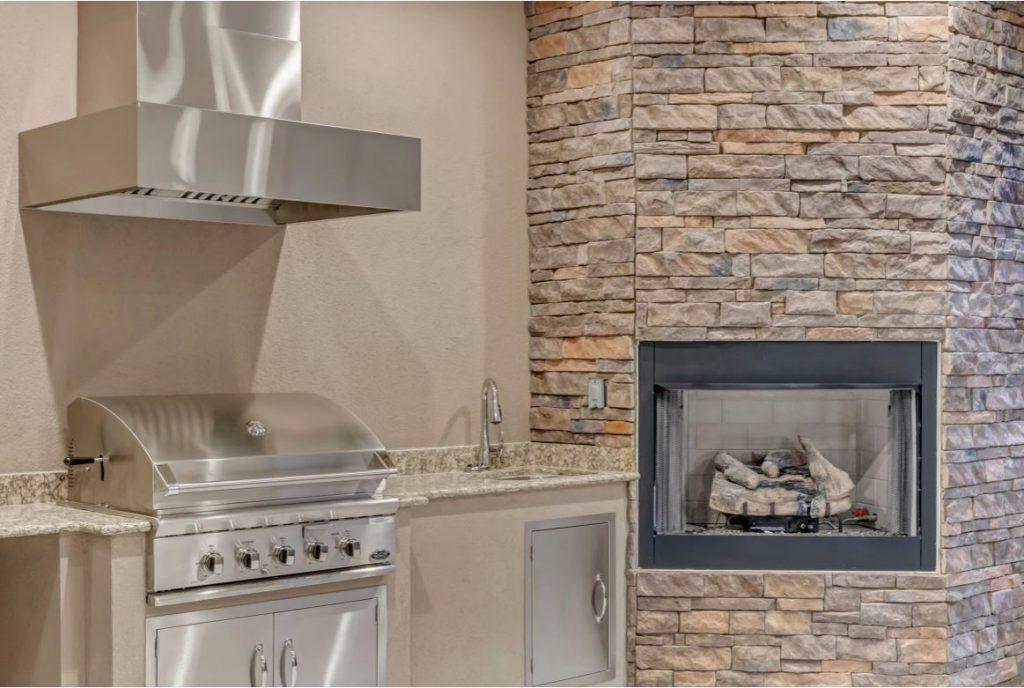 Cooking Zone
The first area to consider is the cooking area. You can include a gas grill, charcoal grill, smoker, pizza oven, and burners. Built-in gas grills are the workhorse of the summer kitchen, and many today have accessories like rotisserie rods that allow your grill to cook just about anything. For a grill under a covered and partially enclosed porch, consider adding a vented hood to the area to help eliminate smoke. Side burners are an excellent choice for heating sides and sauces as you grill, keeping all the cooking outdoors. Specialty items like pizza ovens and egg-shaped charcoal grills can easily be included in the summer kitchen. Thinking about the type of food you like to cook outdoors will help you decide which of these appliances is necessary for your home.
Entertaining Zone
If you plan to use your summer kitchen to help with outdoor entertaining, there are a few additional items to consider. An under-counter refrigerator made for the outdoors can stand up to the hot Florida sun without using a ton of energy. These refrigerators are perfect for stocking with cold drinks and eliminate the need for bulky coolers during a party. Outdoor ice makers are ideal for those who entertain often, or incorporating a cabinet made for a cooler can be an alternative ice storage area. A set of drawers is another good option to house utensils, citronella candles, towels, or any other items you might need for an outdoor gathering. Drawers can be made from stainless steel or outdoor cabinetry to hold up under any weather conditions.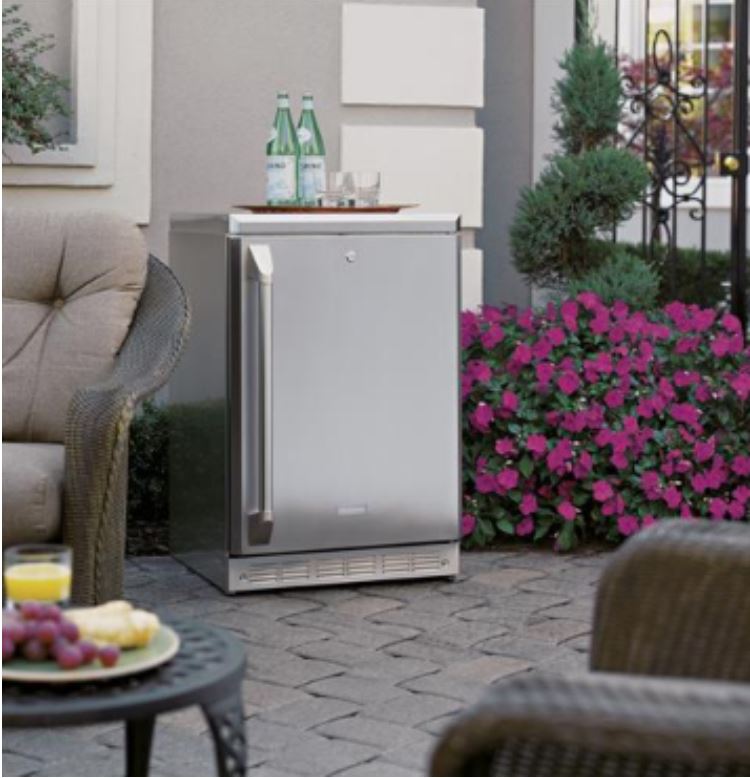 Cleaning Zone
Having a sink in the summer kitchen is not only a huge convenience while you are cooking or cleaning up, but it is important for hand washing while handling food. A large single bowl sink is often easiest for handling the longer and bulkier utensils needed for grilling. Pull out trash cans are also available for summer kitchens, and just like their interior counterparts, they keep the trash can accessible but hidden.
The easier it is to use and clean up your outdoor cooking space, the more often you will use it. Thinking through what you will need for each of the three zones above will help you know how much space your summer kitchen will require and what to include in it. Considering the area's function will make it a space your family will enjoy for years and years to come.